Notes on Binding:
The Gazetteer below uses narrow l/r margin format. If you so desire to print and bind a copy, the document should be taken to a local printing/copy store (Kinkos, I used Office Max, etc.) where cardstock can be added for covers and binding added - I recommend Coil binding, although Comb, Tape, or even Book binding could also work.
** FOR BEST RESULTS, RIGHT-CLICK ON DOWNLOAD LINK AND "SAVE TARGET AS" TO YOUR PC
Ilshara Downloads: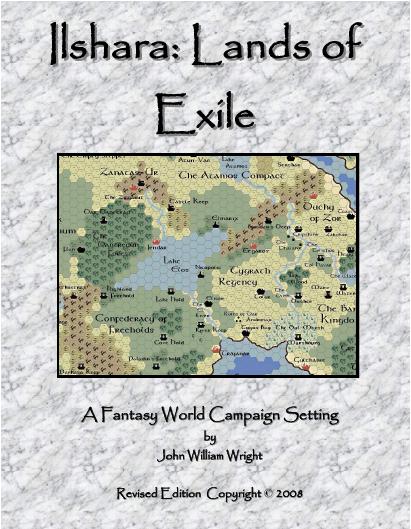 Revised Ilshara Gazetteer Download
*** NEW!! Revised Ilshara Gazetteer, now more system-neutral for easier use across games!